BRIEF:
Produce a short multi-media blog post demonstrating creative industries clusters in your local area – if there is not one your piece should explore this issue and consider why this might be. You might also want to consider what support is given to the creative industries in your local area.
IDENTIFIED CLUSTER: SILICON ROUNDABOUT
Just like you have Silicon Valley in the United States, Silicon Roundabout is a similar but creative and tech cluster, located in the Old Street / Shoreditch / Hoxton area of East London. To get a better view, check out this map from Wired, it's a couple of years old but it paints up a pretty clear picture. Or if you want something a bit more visual and abstract, have a look at the Tech City Map (it's pretty awesome).
Here you can find a lot of start-ups, as well as established tech companies, mobile app, software and game companies, as well as creative agencies such as advertising agencies, digital agencies, design and graphic design firms and so on.
From a music industry perspective, Mixcloud, the music service I introduced a few weeks ago, is located here, and bigger companies such as last.fm and songkick too.
This particular area of London is close enough to The City and Liverpool street for it to have it's fair share of city folk on a Friday night, but alongside that it also has an incredible bohemian, artsy, hip and trendy feel.
It is very vibrant area with lots of cafés, bars, restaurants, shops, vintage shops, exhibition places and lots of other quirky interesting things which means that the area attracts a lot of interesting people, from business people, to artists, to locals, to tourists – you name it.
You have places such as the Tea Building – filled with already established creative and tech companies, as well as places such as the Hoxton Mix that offer cheaper desk and office space solutions for start-ups or small companies.
Because networking and sharing ideas is of such great importance when it comes to being an innovator and entrepreneur, there are different meet-ups and job fairs initiated by the people who work in silicon roundabout but that is open to anybody who wants to go. Examples of these are Silicon Milkroundabout that will take place in November this year, The Silicon Roundabout Social Club that was initially set up by some of the same people who set up Mixcloud, and Silicon Roundabout.
In the lead up to the Olympics, David Cameron announced in November 2010 that he and the Government wanted to make this East End area of London a rival to it's counterpart in the United States (by that I mean Silicon Valley).
One of the policies to make that happen was to introduce "an Entrepreneur Visa to enable people with good business ideas and financial backing to set up their business in the UK, and an independent six-month review of the Intellectual Property framework."
And even though one might argue that this "Tech City" that Cameron announced already was bubbling under the surface, there has been some great initiatives and programmes that are there to aid entrepreneurs and start-ups such as Tech City Investment Organisation, IC Tomorrow that is part of the Technology Strategy Board (their Digital group can be found here) and that is merely scratching the surface.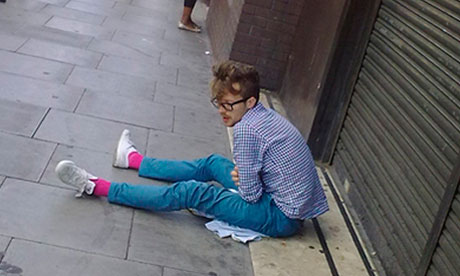 There seems to be plenty of different grants (or look here), schemes, allowances, loans, tax relief's and more available out there for entrepeneours, innovators and start-ups, but the sheer amount of them means that it is a very time consuming task to find the one that might be right for you and all the information and red tape can be a bit confusing.