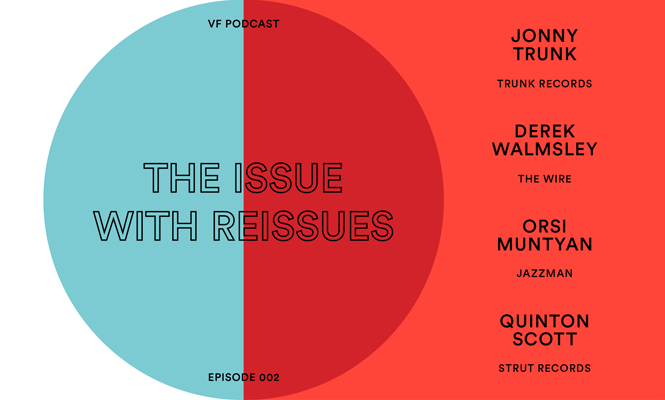 Discussing the issue with reissues is me plus Jonny Trunk from Trunk Records, Quinton Scott from Strut Records and deputy editor of The Wire, Derek Walmsley.
The podcast is split into three parts, the first tackling the divisive question of Record Store Day and the flood of major label reissues it facilitates, as well as the question of 'audiophile' pressings, heavyweight vinyl and what this actually means for the consumer. The second will take a look at the proliferation of reissues and compilations charting scenes from around the world and the ethical questions that arise from this, while the third will round things off by looking at archival reissues and what this means for music being made and released on vinyl today.
Want to contribute to the debate? Comment below!